DGM Florida strives to be the most reliable dangerous goods service provider group in the industry, as well as the proactive and proficient advisers our customers need in order to remain safe, compliant, and successful when dealing with hazardous cargo.
Global Affiliations
Numerous awards and recognitions accredit DGM as the world leader within its class.
Dangerous Goods Services
DGM Florida offers a full suite of expert services guaranteed to provide you with the safety and peace of mind you need when transporting dangerous goods by air, water, or land.

Dangerous Goods Training
When dealing with dangerous goods, knowledge of protocols and regulations is mission critical, and a lack of knowledge can result in serious injuries or heavy fines. So let DGM Florida empower your business with the kind of in-depth training that only a company with decades of experience in this arena can provide.
Whether your goal is to make employees aware of the general concepts for dealing with hazardous goods or to provide them with an annual refresher about ever-changing international, federal, state, and local regulations, you can rely on DGM Florida's experienced instructors.
About Us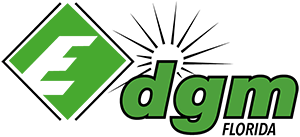 DGM Florida is part of the larger DGM family, which has been doing business for 32 years, distinguishing itself as the premiere solution for the handling of and education about dangerous goods and hazardous materials in the Florida area and beyond.
Backed by the DGM brand, which spans dozens of countries worldwide, DGM Florida offers not only comprehensive packaging, crating, warehousing, and documentation services, but also expert consultation and in-depth training (both in-person and online) in the area of dangerous goods protocols and regulations.
Our top priority at DGM Florida is to bring safety and peace of mind to our customers, which include respected businesses and partners in a wide range of industry sectors: logistics, chemical, oil and gas, energy, and freight forwarders, as well as air, road, and maritime transport companies.
Whatever your dangerous goods needs are, DGM Florida has you covered.