Dangerous Goods Consulting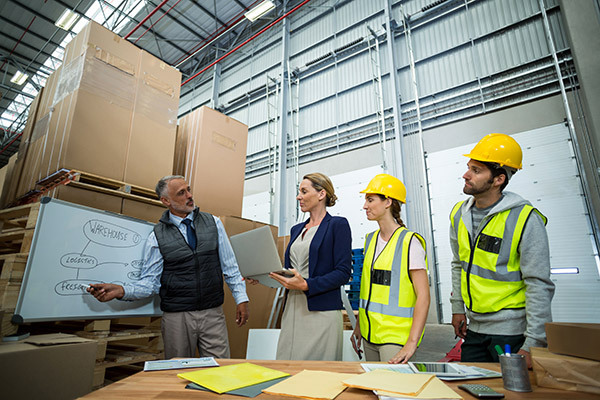 Any company that deals with dangerous goods or hazardous materials, even if it's only sometimes, understands all too well what a serious and complicated business it can be. There are literally thousands of regulations on the books governing the shipment of dangerous goods by air, water, or land.
What's more, these regulations are constantly evolving, with a goal of ensuring the safety of the public, the environment, and those along the supply chain who handle these goods and materials. Incorrect packing or labeling can lead to injuries or even deaths.
The fact is, any materials, hazardous or non-hazardous, shipped by your company must fulfill certain stringent requirements. Failure to do so can result in hefty fines.
DGM Florida understands that for most companies who package, transport, or store goods and materials like these, it's not their core business. In some cases, when faced with a mountain of regulations handed down by the Department of Transportation, Federal Aviation Administration, International Civil Aviation Organization, and the Department of Defense, you may find it's hard to keep up.
That's where we come in. Because dangerous goods consulting  are our core business.
The DGM Florida consulting staff, along with our operations team, has the extensive expertise required to assist your company in whatever capacity is needed to ensure that you comply with all regulations and governing agencies when packaging, transporting, or storing dangerous goods and materials.
Beyond our comprehensive suite of services and informative training courses, this consultative approach includes everything from high-level strategy to system and process audits to investigations and legal support. So even if you're not sure what you need, only that dangerous goods may be involved, drop us a line, talk to our consultants, and we can discuss what your options are.
Our consulting services include:
Program Reviews and System Audits
Safety & Security of Dangerous Goods During Storage, Handling and Transportation
SDS/MSDS Transportation Classification
Risk Assessments and Mitigation Expertise
Road Safety (49 CFR)
Dangerous Goods Policy and Procedures Development
Conduct Dangerous Goods Event Investigations, Reporting, and Legal Support
Proper Classification of Customer Materials for Transport
Manage Baggage Discrepancy Reporting Programs
Liaise with Competent Authorities for Dangerous Goods-related Issues
Provide Requests for Special Permits or Regulatory Interpretations from PHMSA, FAA etc.
Support/Development of Customer's Dangerous Goods Training Programs
Avoid Heavy Fines
$1,000 – Marking a package as containing hazardous material when it contains no hazardous material
$1,500 – Failure to follow one or more of the three approved formats for listing hazardous materials and non-hazardous materials on a shipping paper
$12,000 – Failure to placard a freight container or vehicle containing hazardous materials
$30,000 and up – In some cases, offering for transportation a hazardous material packing group 1 without shipping papers, packaging markings, labels and placards (when required)
Why Choose DGM?
Expert Knowledge & Experience
Lower Cost Than Internal Resources
Short/Long Term Managed Costs
Dangerous Goods is Not Your Core Business
Internal Resources Too Focused on Operations