Dangerous Goods Packaging Services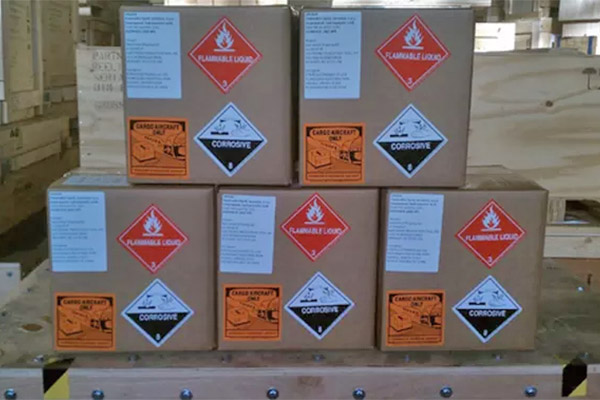 DGM Florida understands that in order to ensure the safety of all parties and the integrity of the contents, it's critical that your hazardous materials be properly packaged before transporting. For dangerous goods, the standards for this kind of packaging are of course particularly high. Not only do shipments need to be packed securely, but also in a way that is compatible with the type of rig that will carry it to its next destination.
State, federal, and international regulations change constantly, which makes it increasingly difficult for an organization to ensure that they are compliant with all current packing and shipping requirements. DGM Florida can handle identification, classification, and packaging of all classes of dangerous goods, including explosives, radioactive materials, chemical samples, and infectious substances.
Depending on your needs, DGM Florida will securely package your freight either at our facilities or on-site at your own warehouse. Our mobile on-site experts are more than happy to come to you, fully equipped and ready to go with all necessary materials. They'll assess the scope of work, address any unique challenges, prefabricate solutions on the spot as needed, and ensure that every aspect of your shipment is safe and secure for transport.
Our packaging services include:
Identification and Classification
UN Tested Packaging (4G Boxes, Pails, Drums, Totes)
Chemical Repour / Sampling
Lithium Ion Battery Packing
Export Crating Solutions
On-Site Packaging Services
Proper Marking, Labeling, and Documentation
Issuing of the DG Declaration for Transport
Rig Packing for Any Size Rig
End-to-End Product Management
Secure and Appropriate Storage
Comprehensive Liability Insurance Policies