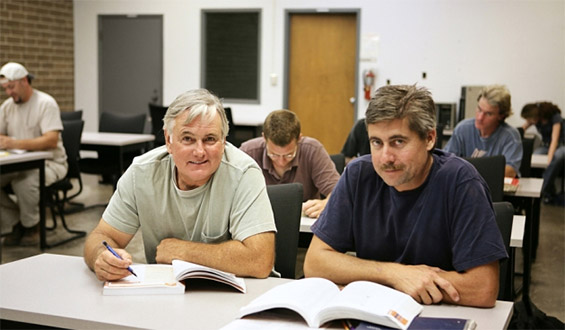 When dealing with dangerous goods, knowledge of protocols and regulations is mission critical, and a lack of knowledge can result in serious injuries or heavy fines. So let DGM empower your business with the kind of in-depth training that only a company with decades of experience in this arena can provide.
Whether your goal is to make employees aware of the general concepts for dealing with hazardous goods or to provide them with an annual refresher about ever-changing international, federal, state, and local regulations, DGM has you covered.
Our training courses for shippers, freight forwarders, and those working in the transportation industry are second to none, and are designed not only to meet but exceed both regulatory and industry standards.

DGM is one of only 7 companies in the United States endorsed and accredited by the IATA to perform certified training about transporting dangerous goods by air.
What's more, because we understand that not everybody learns in the same way, DGM offers training both in the classroom and online, and can upon request even bring our instructors to your facility anywhere in the United States.
Initial and recurrent classes are available in English and Spanish, training materials are included, and courses can be customized to the specific needs of your business.
Take a look below at the courses currently available, and reach out to us today with any questions or for a specific pricing quote.
COURSES AVAILABLE: